Welcome to Leadership Factory with Cole Phillips
Leadership Factory Builds Leaders with Purpose! In these conversations, Cole shares some of the vital leadership principles he has discovered over the last 30 years in ministry.
Be sure to subscribe so you won't miss a single podcast!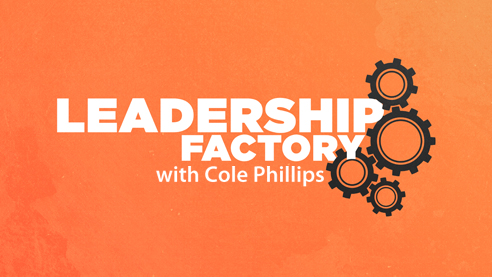 From Series: "Leadership Factory"
Welcome to Leadership Factory with Pastor Cole Phillips. This is a conversation created to encourage, empower, and equip you to be the leader you were born to become. Cole is the lead pastor and starter of The Connection Church in Buda, Texas. For more information, visit MakingTheConnection.org
More From "Leadership Factory"